Bharatanatyam
Kalakshetra and Vazhuvoor style
Gandharva exam and karnataka secondary board exams (Junior, senior, vidwath) will be taken.
View bharatnatyam gallery
Subscribe to our Youtube channel for videos and tutorials.
Online classes available.
Aerobics and Zumba Fitness
Warm up
Dance aerobics
Zumba
Flooring workouts
Medicine ball workouts
Stick workouts
Swiss ball workouts
Cool down
Dumbbells workouts
Steppers workouts
Personal training
View aerobics and zumba gallery
Online classes available.
Yoga
Warmup exercises
Surya namaskara
Asanas
Meditation
Pranayaama
Chandra namaskar
Laughter yoga
Mind games
Yoga nidra
Stress management
View yoga allery
Online classes available.
Western Dance
Hip-hop
Bollywood
Freestyle
Drawing
Sketching
Symmetric drawing.
Object drawing.
Still life.
Nature study
Landscape.
Human composition.
Mediums used for drawing:
pencil
color pencil
charcoal
pen
water colours

Online classes available.
View Drawing gallery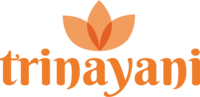 Costumes and School Event Management
We provide costumes for rent and under take school event management.
Join the Movement, Join the Fun!