Smt. Prathvi Bhat - Classical Dance Teacher
Smt. Prathvi Bhat is a renowned Bharatanatyam teacher and performer with over 20 years of experience in the field of classical dance. She was introduced to Bharatanatyam at a young age of 8 and started her training under the guidance of Dr. Vidushi Vijayalaxmi Hegede, Kampli. Currently, she is pursuing her passion under the guidance of Guru Vidwan Sharath T.S.
Education Qualifications
Smt. Prathvi Bhat holds a Bachelor's degree in Commerce, Master's degree in Bharatanatyam at REVA University, Visharada under Akhila Bharatiya Gandarva Maha Vidyalaya. She has also earned Vidwat in Bharatanatyam from Karnataka Secondary Education Examination Board, which are the highest degrees in the field of dance.
Teaching Career
Smt. Prathvi Bhat has been teaching Bharatanatyam at Kalasadha Academy, where she has more than 200 students. Her approach to teaching is based on the traditional style of Bharatanatyam, which includes a combination of Nritta (pure dance), Nritya (expression), and Natya (dramatic representation). Her teaching style is a blend of Kalakshetra Bani and Vazhuvoor Bani, making it easy for her students to understand and learn.
Achievements
Smt. Prathvi Bhat has participated in various dance festivals and competitions across the state of Karnataka. She has participated in State level Vichara Sankirana and Nrutya Saurabha 2010 by Geetanjali Kala Kendra ® and supported by Kannada Cultural Department – Govt. of Karnataka, Dharwad Utsav 2009, 2010, and 2011, Karavali Utsav, Karwar 2007, 2008, 2009, and 2010, hosted by Govt. of Karnataka, Kadambotsava, Banavasi and many more.
Apart from these, Prathvi has also performed dance programs in ISKCON on the occasion of Shri Krishna Janmashtami and Havyak Sammelana in Hubli. She has also participated in all 80 series of "Shree Bhagavad Gita Abhiyan", conducted by Shri Gangadharendra Saraswati Swamij, Shri Sonda Swarnavalli Mutt.
Recently, she was awarded the prestigious Natya Saraswati title by Natyasanjivini Academy in recognition of her outstanding contribution to the field of dance.
In conclusion, Smt. Prathvi Bhat is an accomplished Bharatanatyam teacher and performer who is dedicated to preserving and promoting the traditional style of Indian classical dance. Her passion for dance, coupled with her teaching skills, has inspired numerous students to pursue this art form.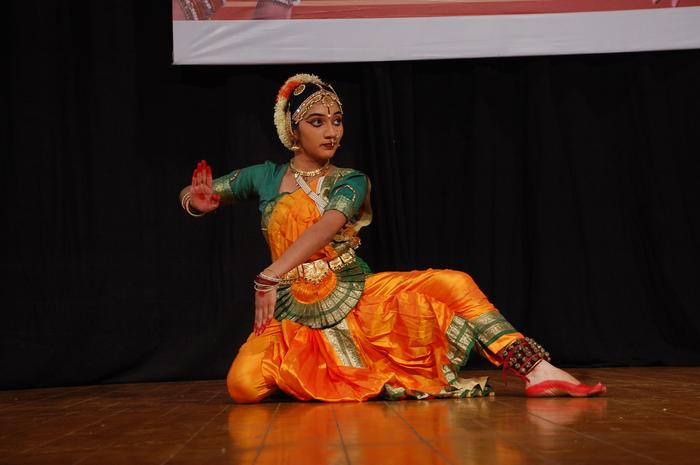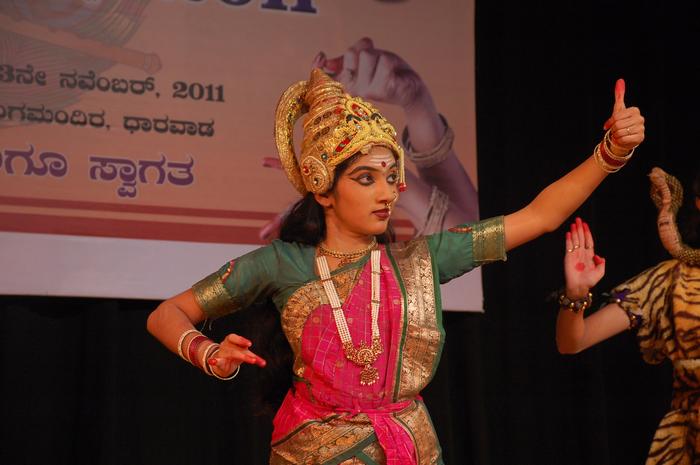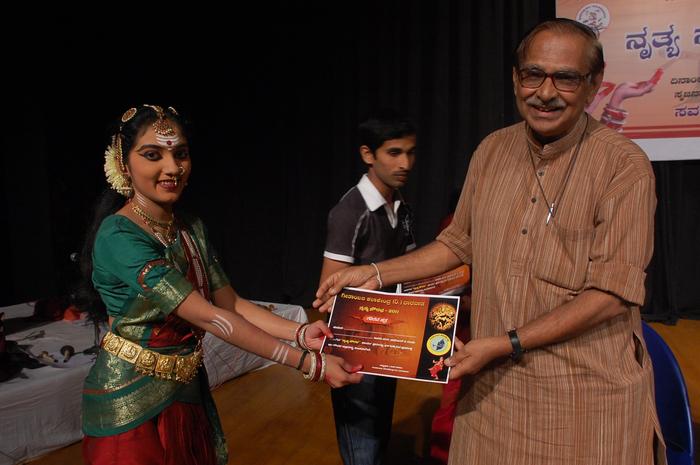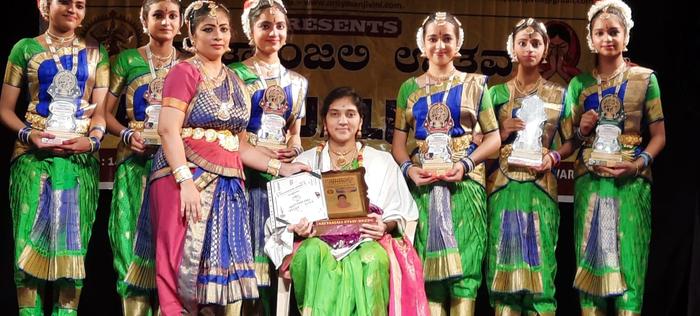 Discover the Joy of Dance!